Colin K. Franz, MD, PhD, Receives One of AANEM's 2023 Scientific Impact Awards
Published August 02, 2023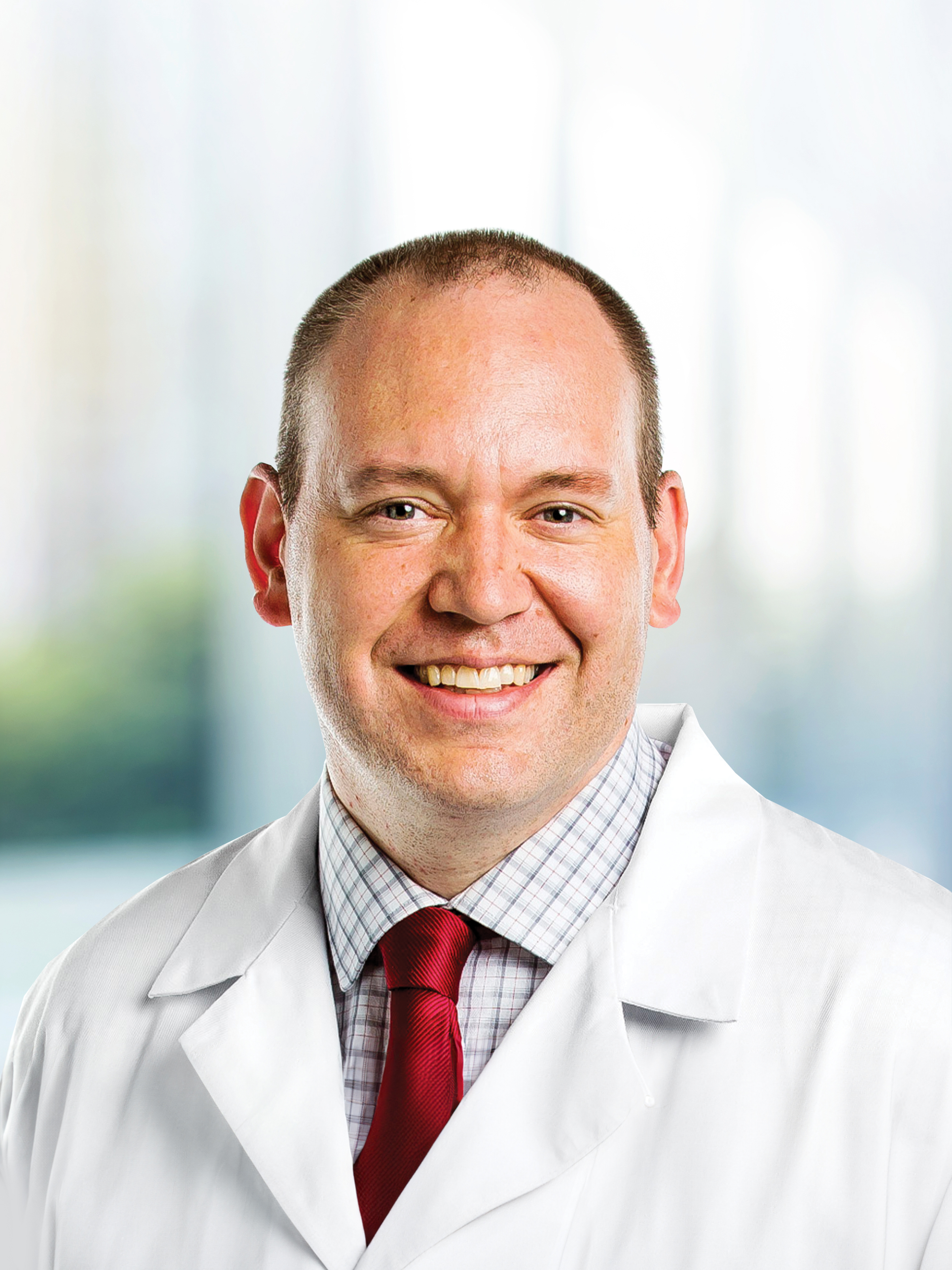 Colin K. Franz, MD, PhD, has been awarded one of AANEM's 2023 Scientific Impact Awards for his significant contribution as senior author of The Distribution of Acquired Peripheral Nerve Injuries Associated With Severe COVID-19 Implicate a Mechanism of Entrapment Neuropathy: A Multicenter Case Series and Clinical Feasibility Study of a Wearable, Wireless Pressure Sensor, published in the October 2022 issue of Journal of NeuroEngineering and Rehabilitation. Co authors include Nikhil K. Murth, George R. Malik, Jean W. Kwak, Dom D'Andrea, Alexis R. Wolfe, Ellen Farr, Melanie A. Stearns, Swati Deshmukh, Jinny O. Tavee, Fang Sun, Kevin N. Swong, Leslie Rydberg, R. James Cotton, Lisa F. Wolfe, James M. Walter, John M. Coleman III, and John A. Rogers.
This article emphasizes the risk and distribution of peripheral nerve injuries among patients hospitalized with severe COVID-19, and highlights the critical need for protecting peripheral nerves in these individuals. It is one of eight peer-reviewed articles*, including four original research studies, Dr. Franz has contributed on the NM complications associated with COVID-19, and it directly built upon his prior study entitled Injury-Prone: Peripheral Nerve Injuries Associated With Prone Positioning for COVID-19-Related Acute Respiratory Distress Syndrome, which was the first report of frequent peripheral nerve injuries acquired by survivors of severe COVID-19. This study was initially shared with the research community on July 2, 2020, using the medRxiv preprint server that is owned and operated by Cold Spring Harbor Laboratory. It was ultimately published in September 2020 in the British Journal of Anaesthesia.
Building on this initial discovery, Dr. Franz's team combined data from three separate Chicago-land hospitals to define the patterns of injury after severe COVID in 34 new patients (66 different nerve injuries; ~ 2/patient) plus combined this novel data with 58 prior patients (117 nerve injuries) previously reported after severe COVID to create the most comprehensive accounting of COVID nerve injuries to date. He said, "Based on the locations and clinical patterns we discovered, we concluded that most of the nerve injuries occurred from mechanical loads in these patients who were unusually susceptible to nerve damage, about 10x more likely than nonCOVID inpatient rehabilitation patients."
"In addition to a list of best practice recommendations we made for our quality improvement, we tested out wearable, wireless pressure sensors in ICU to demonstrate the feasibility of real-time monitoring of mechanical loads in COVID patients in order to support efforts to reduce the forces acting on peripheral nerves," said Franz. "Our pilot studies were highly encouraging and this is a promising injury prevention strategy in the near future."
Dr. Franz, currently serving as the director of the EDX laboratory at the Shirley Ryan AbilityLab hospital and a physician in the Lois Insolia ALS Clinic at Northwestern Memorial Hospital in Chicago, focuses on enhancing the treatment of patients with peripheral nerve injuries to maximize their functional recovery. His research spans various areas, from utilizing transient implanted devices to deliver therapeutics directly to regenerating axons, to investigating the impact of individual genetic differences on neurotrauma outcomes and regeneration capacity using human neurons derived from patient-derived pluripotent stem cells. Dr. Franz's research is supported by prestigious organizations including the National Institutes of Health (NIH), American Neuromuscular Foundation (ANF), National Science Foundation (NSF), and the Belle Carnell Regenerative Neurorehabilitation Fund.
Dr. Franz also runs a preclinical/ translational research lab, where they focus on promoting better peripheral axon regeneration and activity dependent interventions to augment nerve repair. "Recently we have directed our attention to phrenic nerve injuries, which is inspired by a diaphragm paralysis clinic that I started at Northwestern and Shirley Ryan AbilityLab," he said. "Additionally, we are exploring genetic modifiers of neurotrauma outcomes, such as spinal cord injury or brachial plexus injury. In addition to traditional research models, we have grown human stem cell-derived spinal cord and muscle organoids to enable precision medicine studies. We hope this approach will help determine why our patient outcomes are so variable."
Regarding the future of NM and EDX research, Dr. Franz expressed excitement about recent breakthroughs in gene therapies for monogenetic diseases like SMA. "In addition to building on these approaches to make these treatments even better, I would expect us to tackle polygenetic and sporadic diseases with similar approaches as well as to begin to see trials using gene editing approaches like CRISPR Cas9," he said.
To aspiring physician-scientists, Dr. Franz recommends "finding a niche that sets you apart from others. One that you enjoy thinking about and working at from both clinical and research perspectives. Something you are curious about and are willing to engage in even during your free time. If you are having fun, it doesn't feel like work most of the time."
Driven by his fascination with motor unit biology that started during an undergraduate research project, Dr. Franz pursued a PhD at Dalhousie University in anatomy and neuroscience focused on peripheral nerve injury and regeneration, specifically studying different motor nerve subtypes. His interest in translational research and medicine led him to pursue a medical degree from the University of Calgary. He said, "When I started medical school, I was certain I wanted to focus on peripheral nerves and motor units, which ultimately led me into physiatry, with electrodiagnostic and neuromuscular medicine sub-specialization."
An active member of AANEM, Dr. Franz serves on the Research Committee and the PM&R Membership Task Force. Reflecting on his involvement with AANEM, he expressed his gratitude, stating, "AANEM has done a lot for me and others. They involve junior faculty in national committees, including me in research and the PM&R task force. By attending the annual meetings, I have had the opportunity to meet prominent members from all over the country. The meeting is a perfect size to keep busy but also network with members from various backgrounds and levels of experience," he said.
Dr. Franz is grateful for the numerous significant mentorships he has experienced throughout his career, and specifically acknowledged fellow AANEM members Dr. Senda Ajroud-Driss, his NM fellowship director, along with Drs. Ming Chan, Sabrina Paganoni, Dave Arnold, and Andrea Boon who "have been instrumental in helping me navigate my path in both the fields of medicine and research," he said.
"It's an honor to receive this award from the AANEM since it's the organization that best represents my peers and my medical subspecialty. As someone who is certified in neuromuscular medicine, electrodiagnostic medicine as well as physiatry, I identify with the AANEM more than any other professional society," Dr. Franz concluded. "There is no greater honor than to be recognized by your peers, including so many colleagues who you look up to and inspire you.
*This publication is one of eight peer-reviewed articles, including four original research studies, on the neuromuscular complications of COVID. See other citations copied below:
Ramani SL, Samet J, Franz CK, Hsieh C, Nguyen CV, Horbinski C, Deshmukh S. Musculoskeletal involvement of COVID-19: Review of imaging. Skeletal Radiol. 2021 Sep;50(9):1763-1773.
Patel Z, Franz CK, Bharat A, Walter JM, Wolfe LF, Koralnik IJ, Deshmukh S. Diaphragm and phrenic nerve ultrasound in COVID-19 patients and beyond: Imaging technique, findings, and clinical applications. J Ultrasound Med. 2022 Feb;41(2):285-299.
Severin R, Franz CK, Farr E, Meirelles C, Arena R, Phillips SA, Bond S, Ferraro F, Faghy M; HL-PIVOT Network. The effects of COVID-19 on respiratory muscle performance: Making the case for respiratory muscle testing and training. Eur Respir Rev. 2022 Oct 5;31(166):220006.
Fernandez CE, Franz CK, Ko JH, Walter JM, Koralnik IJ, Ahlawat S, Deshmukh S. Imaging review of peripheral nerve injuries in patients with COVID-19. Radiology. 2021 Mar;298(3):E117-E130.
Farr E, Wolfe AR, Deshmukh S, Rydberg L, Soriano R, Walter JM, Boon AJ, Wolfe LF, Franz CK. Diaphragm dysfunction in severe COVID-19 as determined by neuromuscular ultrasound. Ann Clin Transl Neurol. 2021 Aug;8(8):1745-1749.
Li NY, Murthy NK, Franz CK, Spinner RJ, Bishop AT, Murray PM, Shin AY. Upper extremity neuropathies following severe COVID-19 infection: A multicenter case series. World Neurosurg. 2023 Mar;171:e391-e397.
Malik GR, Wolfe AR, Soriano R, Rydberg L, Wolfe LF, Deshmukh S, Ko JH, Nussbaum RP, Dreyer SD, Jayabalan P, Walter JM, Franz CK. Injury-prone: Peripheral nerve injuries associated with prone positioning for COVID-19-related acute respiratory distress syndrome. Br J Anaesth. 2020 Dec;125(6):e478-e480.